1990s
With the introduction of car navigation systems, satellite radios and ETCs, demand for multi-function antennas increased.
---
Roof Antenna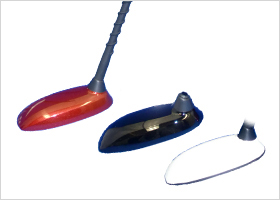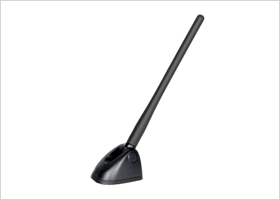 Features
Lengths of antennas were reduced significantly to meet the needs in placing emphasis on car design.
The base color of antennas can be adjusted to match that of car body.

They can be composite, covering multiple media in addition to radio.
The antennas come in two types: the collapsible type in which the angle of the rod can be adjusted, or the anchored type in which the rod is fixed.
Mounting Position