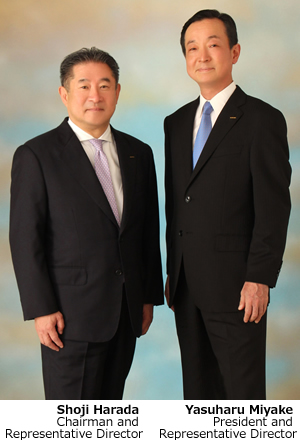 The global auto market has been expanding every year on the back of the increasing automobiles in emerging markets as well as the spread of ITS (Intelligent Transport Systems) in developed countries. In addition, the business environment is changing on a daily basis, with new energy vehicles entering the market, and serial introductions of new automotive technologies.

HARADA is committed to fulfilling customer and market needs in response to such market changes through provision of automotive antennas as well as various products and peripheral technologies associated with automotive antennas.

Despite changes in the market, some things haven't changed. Namely, HARADA's "Monozukuri (manufacturing)" spirit remains the same since our founding in 1958, along with our support system in developing world-class and high quality products as a leading automotive antenna supplier. On top of our track record and experience, we also boast a global network spanning major locations worldwide, as well as competencies in technology, production and quality developed through this network. Thus, we are prepared to proceed to the NEXT STAGE.

As a world-class automotive antenna supplier specialist, HARADA will continue to perceive the future path to pursue, and contribute to realizing a safe and prosperous society.

As a group of professionals seeking the best, we will adhere to our corporate philosophy "CO-CREATION & INNOVATION," and strive to increase stakeholder satisfaction, while continuing our efforts in further advancing the Company. We ask for your continued support.