Cable Routing in Cars

Feature
HARADA excels in routing cables in cars and offers proposals customized to different cars based on its extensive track record.
Coaxial Cables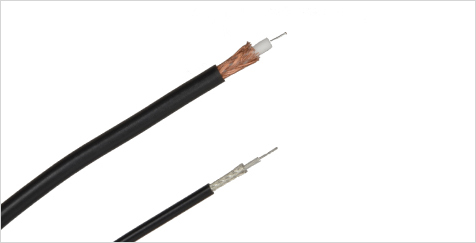 Features
We offer proposals for cable routing customized to different cars.
We offer end-to-end solutions from design, development to manufacturing with our in-house capabilities.
The cables can be delivered to customers with various connectors attached.
The cables can set specifications to prevent rattling sounds.
Development period can be reduced while maintaining high quality of products through 3D-CAD modeling.
The cables can support multiple media and be designed to meet various needs (e.g. varied impedances or capacities).
CCA Cables

Features
CCA stands for Copper Clad Aluminum.
The core of braided wire uses aluminum while copper cladded on the outer that enables lighter weight, by using less copper.
Features are sustained owing to skin effect of high-frequency waves.
STP Cables
Features
STP stands for Shielded Twisted Pair, and STP cables can transfer massive data at high speed.
While mainly used in transferring USB or camera data, they can also transfer massive data of other various media.
Connectors Assembly
Features
Various connectors are covered and can be assemblied.
Connectors other than those listed on the right are also supported.
---