Facilities and Equipments
We established R&D centers in Japan, China and the US, with Tokyo headquarters taking initiative for the groupwide R&D activities.
Furthermore, in order to collaborate efficiently and closely with major global automakers' developing sites, we strategically located a large anechoic chamber in Japan and China, and a measuring facility dubbed "open site" in the US; each of which is capable of accommodating actual vehicles for measuring. This means any of these can test vehicles under strict secrecy before their launches.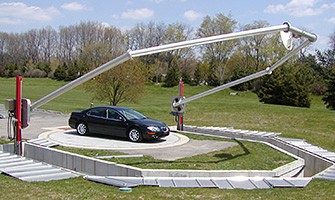 Open Site Test Facility (U.S.A.)
HARADA, as an automotive antenna supplier specialist, does not only design, engineer, manufacture and deliver antennas systems, but closely watches any radio wave-related regulations, moves, technologies and market trends taking place everywhere in the world. We exploit such information for customer solutions as well as our R&D activities for next generation technologies and products.

Reliability and Experience for Over 50 Years
We have cultivated world-class engineering capabilities beyond compare to our competitors' in the field of automotive antenna since our first OEM antenna for radio was adopted by automakers in 1957. We are continually driving innovations in technologies and products not only based on the market trends but also the know-how gained through our unrelenting efforts to address the needs from every vehicle manufacturer in the world for more than 50 years.
We put customer first in everything we do, from fundamental researches to product developments, series production and quality management.

At HARADA, we shorten the development term by utilizing simulation software in analyzing before the prototype phase.
Besides, a variety of electrical components equipped in a vehicle emit electromagnetic noises which tend to significantly interfere with functions of antennas. HARADA has proven experiences in packaging antenna systems on actual vehicles despite the harsh conditions. We combine this expertise with our technologies to provide high-quality and high-competitive products.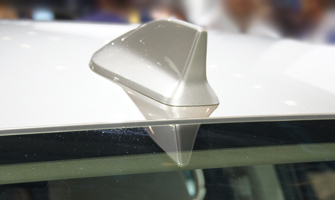 HARADA Product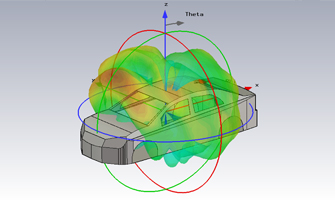 Electromagnetic Field Simulation