Basic Approach
HARADA is keenly aware of our social responsibilities and making great efforts to further improve ourselves for the sake of serving customers with truly impressive quality and safety.
Quality of Management
HARADA perceives "quality" as an exceptionally important element in our management. To boost customer satisfaction further, we efficiently operate our Quality Management System with top-down approaches.
We educate and train our people systematically and continuously to upgrade their skills and technical competence crucial for operating the system.
Quality of Services
HARADA swiftly and sincerely serves customers, with our plants and sales offices obtaining international certificates, including IATF 16949 (previous ISO/TS 16949).
Accordingly, every customer can be served with uniformly high-quality products and services from any of our locations.
Quality of Products
HARADA develops products through examining product specification adequacy and evaluating reliability, in line with our Quality Management System (QMS). Our products are produced by highly skilled workers always aware of customers and at our production sites, with the established QMS.
Quality Improvement Committee
HARADA is committed to continually improving quality with an enterprise-wide, organized committee to pursue better quality.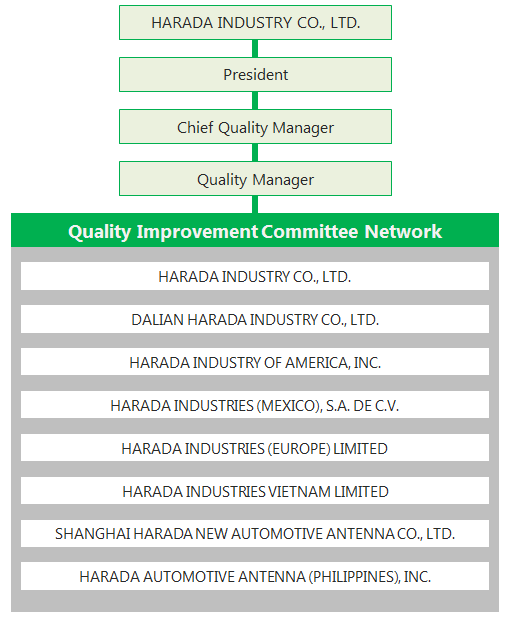 Analyzing and Testing Equipment
Thermal Shock Testing Equipment

Combined Climatic and
Dynamic Testing Equipment

Weather Resistance
Testing Equipment
Precision Measuring Instrument
3D Measuring Instrument

3D Shape Measuring Instrument

Hazardous Element
X-Ray Fluorescence Analyzer