Rod Type
Mast Length: 18 cm

Mast Length: 30 cm
Features
Both passive antennas (without amplifier) and active antennas (with amplifier) are available.
Various active types (with amplifier) are available.

Amplifiers can either be built-in to or separated from antenna base.
Available in with or without level control (or AGC, Automatic Gain Control) circuitry.
Two power feeding methods are available: via an independent feeder or by phantom power feeding.

Mast length: between 10 cm and 80 cm
The antennas can be designed to reduce wind noises.
The antennas come in two types: the anchored type in which the rod is fixed, or the collapsible type in which the angle of the rod can be adjusted.
Based on our patented technology, the antennas can be attached to the car single-handedly, thus improving efficiency of car assembly.
The antennas can be composite with various media in addition to radio (e.g. radio with GNSS or digital radio).


We offer a wide range of solutions to meet various customer needs as shown below.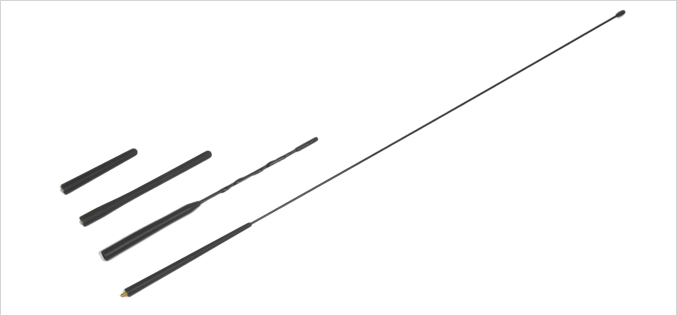 The mast can be set up in various lengths
Collapsible type which enables adjusting the rod angle

Design to reduce wind noises when running on highways

Antenna with color added to
the tip of rod

The cover can be installed to match the car body color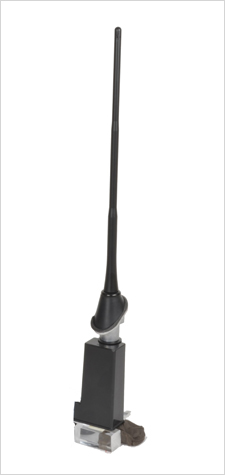 Antenna that can be attached to the car fender
---